Given the overwhelming response to my previous post (thanks redditors!) I think I owe people a follow-up. I pinned my blog post on reddit just as a random experiment, only because I felt "well, I'd like some opinions on this". I expected a few heads up and some "lol you're a loser" comment. It was amazing to see it skyrocket on top of its section for more than 24 hours, re-twittered, re-facebooked etc. all over the world -I had a quite successful blog in Italian once, but nothing like that ever happened to me. I received a mails from people all over. With more than 60.000 hits, that post is by far and large the most read thing I've ever published [1]. There are several reflections on what happened in the comments etc. that deserve a bit of discussion.
We are not alone.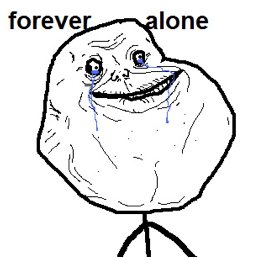 This is the first obvious consideration: the large majority of comments were "me too" stories, either of graduate students/scientists with serious doubts on academia, or of people who left academia to do something else (almost invariably much happier than before). A few ones were stating that academia worked perfectly for them, or even that they went to academia from a non-academic work and were happy to do so.
I am sure that academia works for a lot of people. In fact, I thought it worked for much more people than I expected. But to see bad experiences similar to mine shared by so many was eye-opening and somehow frightening. There is really something wrong with the ways of academic work out there.
I am thinking of ways on how to pursue/help this further. I am still not sure of how, but some kind of hub should be made specifically for this kind of problems; a place where people can find support, or that keeps people updated on this kind of problems. There are places for generic science career help, or generic forums for graduate students etc., but I haven't seen something tackling the pressure, unfair competition etc. of academia and trying to push things to change, or at least to be better countered. Hints welcome.[2]
Also: Are there studies on the (cultural, psychological, life style) impact of science work on scientists themselves -that is, what does science to scientists? For sure there will be some, but I am not aware of it, and I'd like to dig it. Again, hints welcome.
What science should do for itself?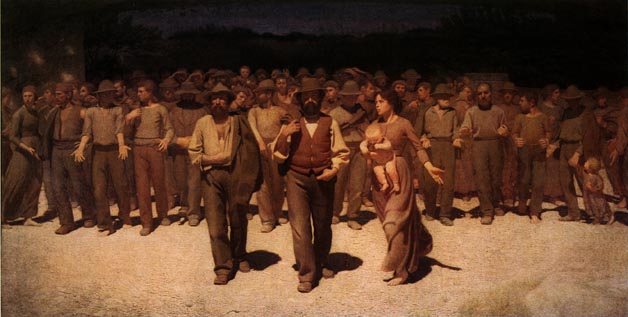 The incredible response makes me also think again what about a friend of mine said a few weeks ago, that often it's not the strictly scientific endeavours that influence science more. This has important implications. Scientists are good at science, and somehow at securing their funding, but it seems a constant, in the variety of opinions, that the system is seriously broken at many levels [3]. Almost every blog by a scientist has something to say about what's wrong with the science career pyramid or its funding processes, and articles like the Economist infamous one, or this from Times Education seem to confirm there are lots of alarm bells ringing.
This brings us to the reflection that scientists seem to have little way of influencing, here and now, how science should be done. It seems they are passive Darwinian subjects evolving within internal and external constraints on which they are powerless. The politics of what governmental or private funding want to fund, or the editorial policies of top journals are only some of these factors. Scientists adapt to this environment, but there is extreme general inertia in the community about standing up and changing it -or even to bring themselves to a table and begin working on it.
Notice that I am not advocating an utopia in which scientists decide everything from themselves in an ivory tower -which would be impossible, after all, and also not healthy- but it seems to me there is no way for them to consistently, formally have a voice in their own work structure -especially for youngest workers like graduate students or postdoctoral researchers.
I talked with people.
Reactions from people I have close were mixed, but most of them were supportive. A lot of persons asked me to reconsider, on grounds that Cambridge is a very infamous place from the workplace health point of view, but that there are lots of other places with much nicer enviroments.
I agree with them: there are lots of places where one can do science and live in a probably relatively healthy and happy professional environment. However the stress induced by the pressure of securing funding, securing publications for publications' sake etc. are too much for me now. I'm broken, and I need to heal. Perhaps in 6 months, or 1 year, I will come back to research full time, but now I cannot. Also I want to see what's out there. Perhaps what's out there is not for me as well, but how can I know without trying? I have to get a life and see how life works.
My (ex)principal investigator also talked to me today: he invited me to a cafe and we talked a lot. He seemed genuinely human and supportive and he said me he was very happy of my work so far and sad I interrupt it, but that he respects my choice if it doesn't make me feel well. He even offered to let me wait a few months and then let me come back later, with funding, and he asked me not to cut contacts completely. Cambridge's environment is too toxic for me to ever think of coming back, but it has been nice and interesting anyway -we could still collaborate at a distance in the future, who knows. We discussed a lot about the kind of environment there is (he thinks it's unavoidable for it to be so and that it is hopeless to try to stop people doing that: I disagree, but he had his points) and about the difficulties and learning experiences that research means.
The ones I heard less were my peer collegues (with a few happy, warm exceptions -thanks, you know who you are)[4]. Not surprisingly, given their overall personality. Just an anecdote: When I packed up my stuff last week there were three people in my office. I was taking down all my stuff -books, laptop, etc. from shelves and desk and putting it in a trolley. Nobody even turned at me to ask what I was doing. They surely have seen me -they are not deaf and dumb. They didn't care at all, not even a "huh, what's up with these books in the trolley dude?".
Am I brave?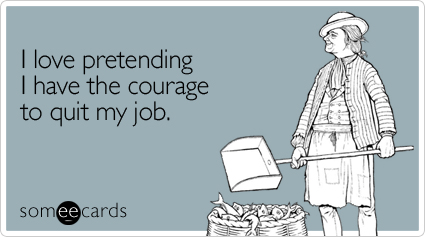 A lot of friends, and even my ex-supervisor, are telling me I've been very brave to do it. I frankly don't know: even in the worst case scenario, I still have a family to come back for a while. I'd hate it, because I hate to depend from other people but, as someone commented in a forum, social and family networks are there for these cases. I simply couldn't cope anymore with a situation, and decided to cut it when it was impossible to sustain, at least for now. Is it bravery? I don't think so. Brave could have been, after all, battling against all odds. But it is not often so easy to see if I'm battling windmills or real giants.
What am I going to do?
Who knows. It's going to be hard. Job market is notoriously awful. I am quite confident it won't be before 1 year that I'll find a proper job, given how it works, but we will see.
Here and now I need something much less stressful, to recover. But in general: from scientific publishing to some industry job, from programming (I want to learn properly some C++ and SQL in this period) to technician, whatever.
I suck at written English.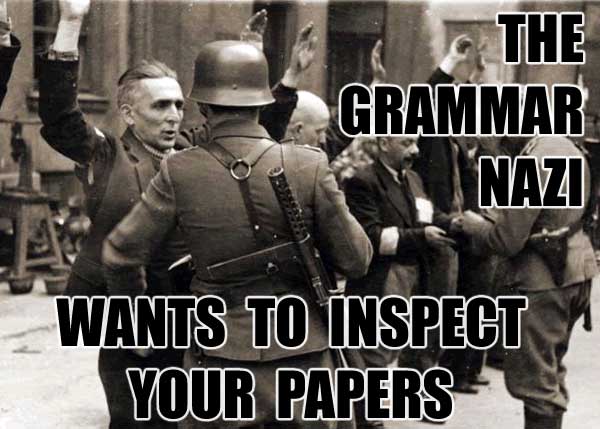 Many redditers were laughing at the poor English of my previous post. I can't disagree with them, and well, that's something more to learn. People in the comments are more than welcome to become SS Obersturmbannfuehrers' of the Grammar Nazi Party and point me the errors, so that I can learn (and fix the posts).
People don't read Ph.D. Comics.
Finally, I peppered the previous post with a couple of "Ph.D. Comics" strips (apologies to Jorge Cham for this). I thought everybody would recognize them as, er, comics. A significant minority of commentators thought I draw the diagrams myself. This is a lesson in communication (things that seems shared obvious knowledge often are not) and in attention (the authorship of the strips was clearly written in the strips themselves, yet many ignored it). And, jeez, people: don't you read Ph.D. comics?!?

[1] To be honest, I had a correspondence published on Nature about open access a couple of years ago, and when I was a teenager I had the honour of a letter of mine published on the Corriere della Sera, one of the top Italian newspapers. Both things probably were skimmed over by at least as many people as the post. However in the first case the impact around blogs and networks was almost zero, and in the second, well, I doubt it had any real impact despite a million-people readership. Let's say it's had the most direct, measurable impact so far.
[2] By the way, I have to say that during my Cambridge postdoc I went to the University consulting to seek help. It distinctly sucked: the mix of trivial, insensate advices they blabbered at me without even listening me made me wonder if they thought I was retarded, or if they were retarded.
[3] Even if how and why , and especially how to solve it are all subject of debate. But this shouldn't be a debate ping-ponged through some blogs, it should be a global debate between scientists, a real debate.
[4] And, viceversa, a cold "takedown" request by one of the unnamed subjects of the episodes cited. Which I rejected: you make my life miserable, and then you complain if you could be exposed for that? Not going to happen, dude: you've stopped fucking with me.